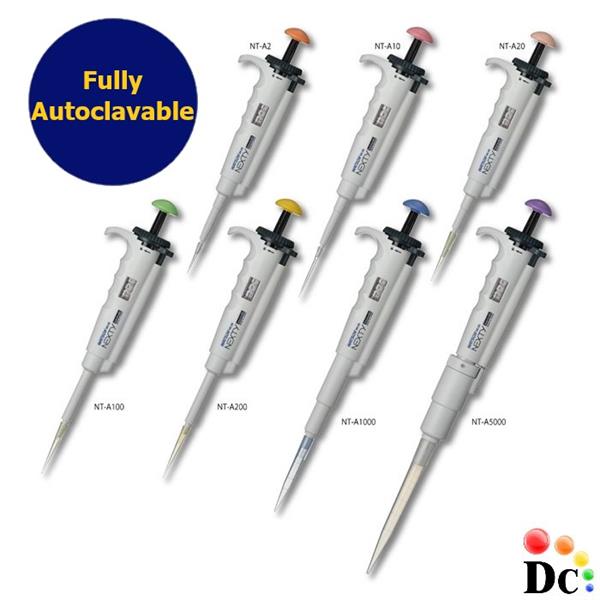 Triple Speed Turbo Dial
1 rotation of triple turbo dial is equal to 3.5 rotations of the push-button dial. Quite speedy even when making large volume changes.
Light stroke, Less Fatigue
Light stroke and easy handling reduce repetitive stress on the thumb.
Slim Body, Easy to Grasp
Thanks to its slim body, those who have small hands can easily grasp it, and it realizes stable dispensing.
 Autoclavable bottom parts
The nozzle cone and eject cone can be taken off and autoclaved.
O-rings and seal rings can be left in nozzle cone – they are autoclavable.
The nozzle cone can be autoclaved as well. 
Nozzle cone can be autoclaved with together them.