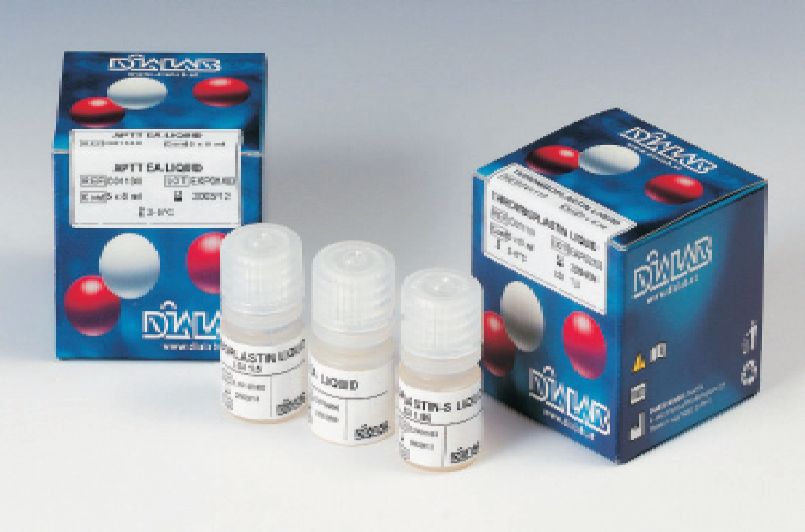 Diagnostic reagents, standards, calibrators, and controls for the quantitative in-vitro determination of substrates, enzymes and electrolytes in human serum, plasma or urine on photometric systems.
Multi-Purpose Kits: 

Diagnostic reagents filled in multi-purpose bottles. Suitable for all open clinical analyzers.

System Pack: 

Diagnostic reagents filled in system bottles for various instruments

Standards / Calibrators / Controls: 

For the calibration and quality control of clinical chemistry tests.
Products
Shelf life (months)
Storage temperature
Adenosine Deaminase (ADA), 

enzymatic, colorimetric

13
2 – 8 °C
Albumin, 

BCG

24
2 – 25 °C
Alkaline Phosphatase, 

opt. DGKC

18
2 – 8 °C
Alkaline Phosphatase, 

mod. IFCC

15
2 – 8 °C
Alpha-Amylase, 

Mod. IFCC

24
2 – 8 °C
Alpha-Amylase, 

CNP-G3

24
2 – 8 °C
Alpha-Amylase Pancreatic, 

ET-G7-PNP

24
2 – 8 °C
Alpha-HBDH, 

opt. DGKC

24
2 – 8 °C
Ammonia, 

enzymatic, UV

12
2 – 8 °C
beta-Hydroxybutyrate, 

Enzymatic, UV

24
2 – 8 °C
Bile Acids, 

enzymatic cycling

12
2 – 8 °C
Bilirubin Auto Direct, 

DCA

18
2 – 8 °C
Bilirubin Auto Total, 

DCA

18
2 – 8 °C
Bilirubin Direct, 

Jendrassik Grof

24
2 – 8 °C